So I decided to make some quick "Dork Dungeons" comics to start my day. Now I have some time to show them to you. Yeah, I got up pretty freaking early.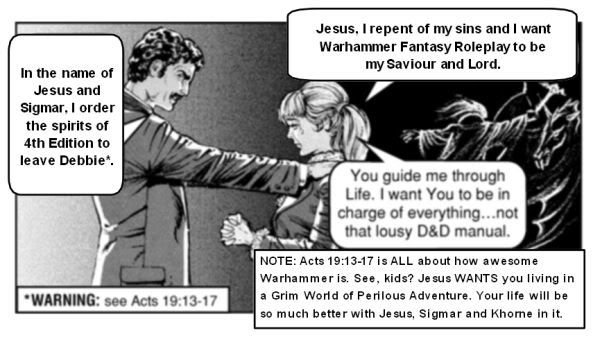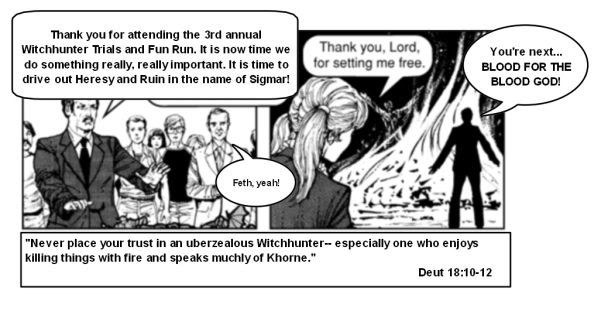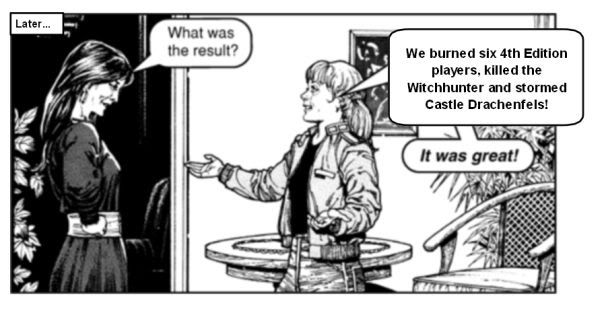 See my previous entries for the strips I slapped together yesterday. I'm glad that a few of you are amused. :)

Maybe next time I'll throw in Call of Cthulhu...

Direct Links:
Strip 1: D&D Leads to Ruin
Strip 2: "Yes, Matt: Baby Hearts"
Dork Dungeons 1
Dork Dungeons 1.5
Dork Dungeons 2: For Sigmar!